Superheroes without Capes
As published in the Cooperative Credit Union's Daily Scan

St. Jean's Credit Union CEO, David Surface, and EVP, Kathleen Donahue, at the December Ribbon Cutting Ceremony for the New Revere Location.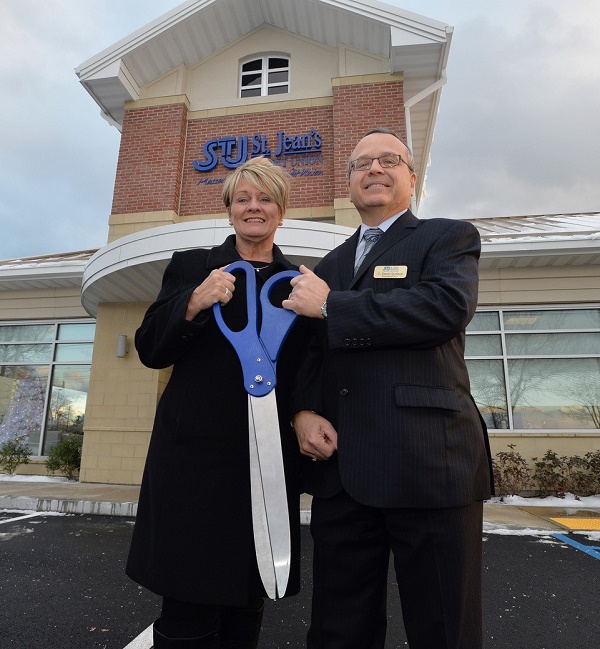 "I would like to recognize David Surface, CEO, and Kathleen Donahue, EVP, both of St. Jean's Credit Union, for the outstanding job they are doing during this difficult time.
St. Jean's Credit Union has seen many changes and challenges over the last 110 years, but in the last few months the changes have been happening from minute to minute with new decisions that need to be made at a moment's notice. From directing traffic at the drive-thru to trying to procure cleaning and sanitizing products, keeping employees safe and run a credit union, these two special people have taken on tasks in masks that I am sure they never could imagine doing. They have proven that they can conquer any job, big or small, with dedication to the St. Jean's employees and members.
St. Jean's Credit Union employees are very fortunate to have the leadership that David and Kathy have provided to them especially during these difficult times. It is no surprise that St. Jean's Credit Union has survived over one hundred years and under this leadership the groundwork has been laid for another one hundred years.
These two superheroes are doing all this with just a mask and gloves – no cape."
Signed,
Joyce Beltram, (a fortunate Employee)