St. Jean's Credit Union Charitable Foundation Announces 2023 Scholarship Winners
The St. Jean's Credit Union Charitable Foundation is pleased to announce the recipients of the 2023 College Scholarship Program. As an advocate for continued education, the Foundation Board of Trustees awarded five (5) scholarships in the amount of $1000 to high school seniors who are members of St. Jean's Credit Union or have a parent or guardian who is a member and enrolled in an undergraduate college degree program during the 2023 – 2024 academic year.
Winners were selected based on academic achievement, community service and a typewritten essay discussing goals accomplished during their four years in High School.
The St. Jean's Credit Union Charitable Foundation awarded $1000 to five (5) students in our field of membership.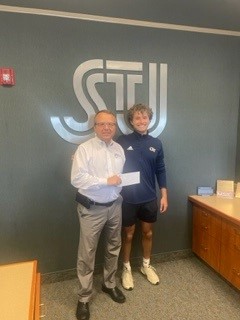 William Acquaviva, a graduate of Newburyport High School, was awarded a scholarship. William carried three (3) Advanced Placement Classes and one (1) Honors class. While he was proud of being voted captain five times in three different sports throughout his high school career, he is most proud of his accomplishments and involvement in volunteer work. William helped provide Afghan refugee families a place to live at his church while serving as the liaison for the high school students. Knowing they had been through a lot, he wanted to make them feel welcome at the school, assisting and acting as their interpreter with the coaches and athletic staff. He worked diligently throughout his four years of High School to support his community, seeing firsthand how one single person can make a positive difference by completing the simplest of tasks; making someone feel welcome and safe. William will be attending Georgia Tech in the fall.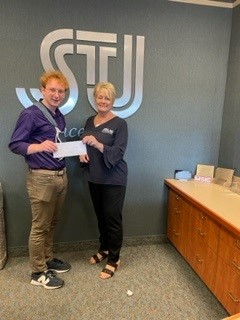 Alexander MacTaylor, a graduate of Salem High School was awarded a scholarship for his outstanding academic performance. His list of achievements is long and has brought him much pride. A field staff member for the marching band, voted band officer, two-time band all-star, solo singer in SHS acapella group, selected as a lead in the school musical; the list goes on. While there are many impressive achievements, there are two main things he is most proud of accomplishing throughout his high school career: how he is viewed by his peers and how he is viewed by his teachers. Alexander was viewed as a funny and kind person and as someone who understands learning and is willing to help. Patience is his strength. He takes much pride in helping others so they will also succeed. Alexander began attending University at age thirteen and continued part-time at Salem State University while attending Salem High School full-time. A National Honors Society member and a recipient of the North Shore Chamber of Commerce's 2023 Honors Scholar, representing the top 5 percent of graduating students from more than thirty-five public and private high schools from around the region. Alexander will attend Worcester Polytechnic Institute in the fall.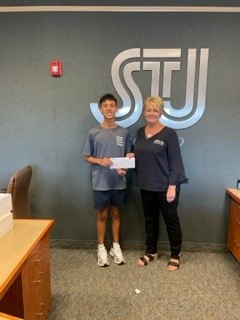 Anuragh Mangar, a graduate of Lynn English High School whose philosophy is to give back to the community. During his four years of high school, he formed many connections with peers and teachers, building a support system that allowed the expression of opinion without the fear of judgement, and to advocate for others. His goal throughout his four years of high school was to foster a community of inclusivity. One focus was to seek help when it was needed. This accomplishment helped maintain focus and helped him understand that asking for help is necessary and can be utilized at any time. Anuragh graduated with a cumulative GPA of 4.478 and ranked three out of 416 students, is a National Honors Society member and ranked in the top 10 of his graduating class. Anuragh will attend Northeastern University in the fall.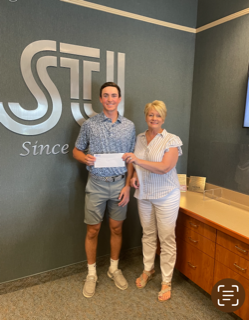 Brady Warren, an Honors student at Lynn Classical High School was a scholarship recipient as well. Brady had not really examined his goals and accomplishments during his high school career, until he looked at the essay requirements. For Brady, academics did not pose many challenges. His goal was to be the best golfer he could be so that he could play at the collegiate level. He achieved academic goals by ranking tenth in his graduating class at Lynn Classical High School, was inducted into the National Honor Society and selected as an Honor's Scholar by the North Shore Chamber of Commerce. Brady was able to earn the MVP award for the golf league both Junior and Senior year and will go on to play division two golf at St. Anselm College in New Hampshire.
Christy Lee, a graduate of Revere High School where she founded the Feminist Empowerment Movement, a club advocating for gender equality is the fifth recipient of the St. Jean's Credit Union Charitable Foundation Scholarship. Christy is proud of the many ways she has given back to her Revere Community. During her high school career, Christy created and lead an art project, creating murals throughout the high school, dedicated to honoring women from history. She recalls these experiences as allowing her to be passionate about community work and wishes to continue to provide support in the communities where she works and resides. In the fall, Christy will attend Massachusetts Institute of Technology.